reject modernity embrace masculinity
Staff member
Hello,
So i made a simple utility for 1fx. in python with tkinter that generate values for availableWeapons variable because we know how hard is to change availableWeapons variable.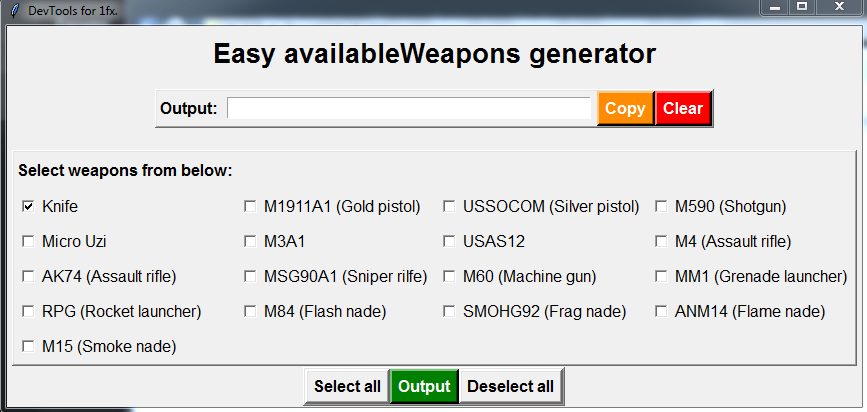 Usage: Select the weapons you want from the weapons checkboxes and click "Output" and it will output availableWeapons variable with the weapons you selected.
Upcoming features:
- Will add hideSeek_Weapons hideSeek_Nades hideSeek_Extra variable and its checkboxes
- May add weapon images next to the check boxes
- Will add dark theme
Download
DevTools.exe
The file size is 9MB+ for some reason perhaps it has to do with pyinstaller that changes the python file script to a independent standalone .exe file, perhaps it embeds a small python engine into the exe file idk.