Hi,
So, I've recently decided to get out of my shell/comfort zone and finally get to finish this project (Nope, not because I'm dying to get invited back to 3d); basically this is a 2015 never-finished/no-progress-made project by
@punisher
.
The day I heard about it I was low-key fascinated, but Punisher never provided any further details rather than the basic project prototypes.
Long time ago, I tried to manually implement it but it was utterly hard.
But lately I've found a tool that will drastically help me, (So expect it to be finished in about 1-5 months, lol).
Loading screen:​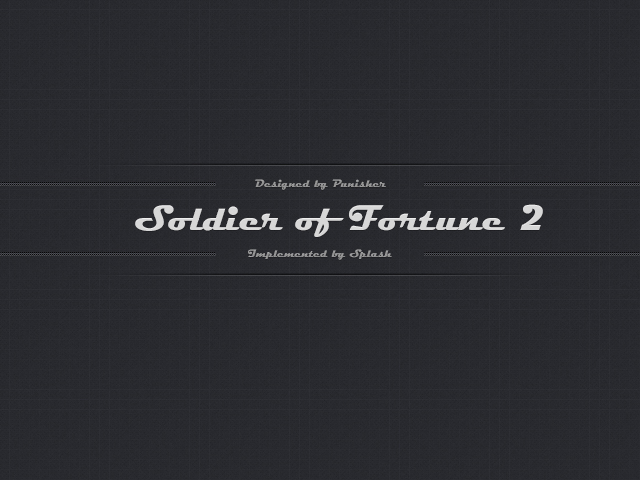 Main Menu:​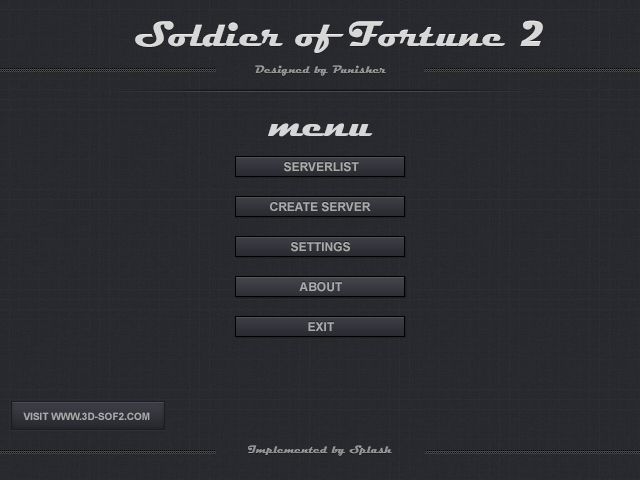 Settings:​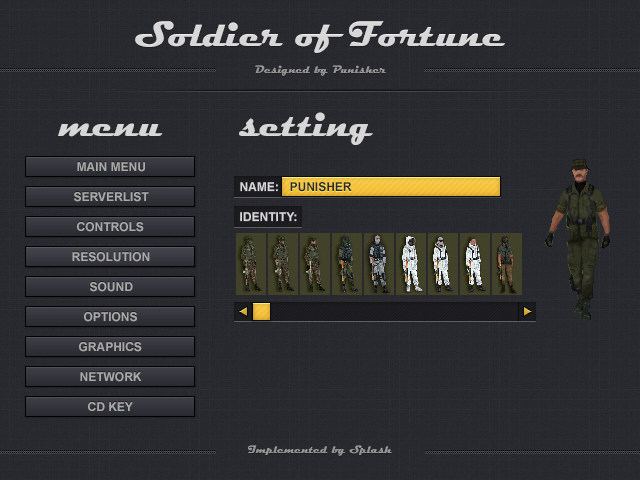 Serverlist:​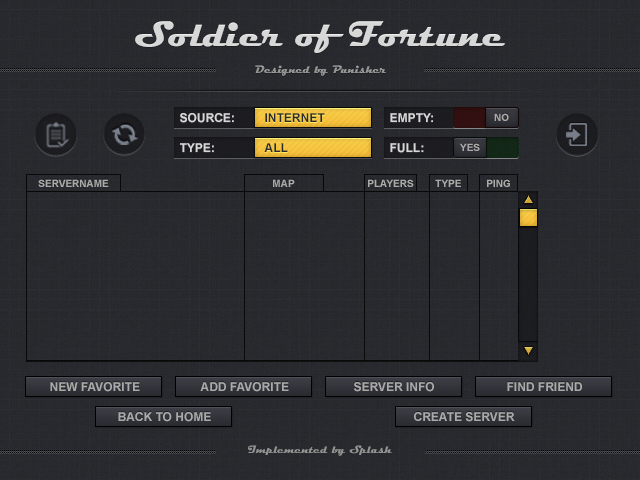 Controls:​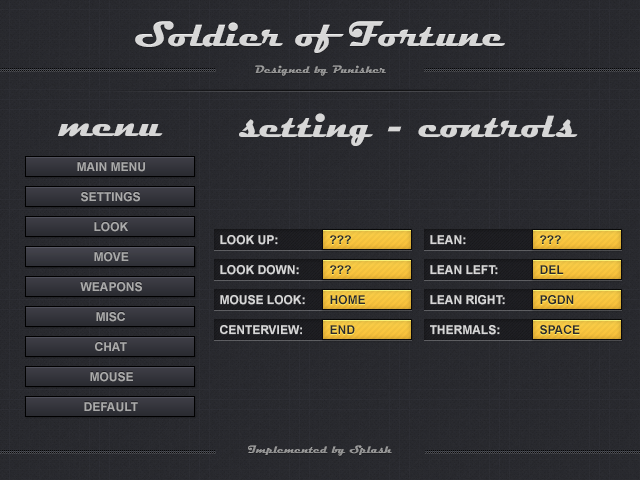 Resolution:​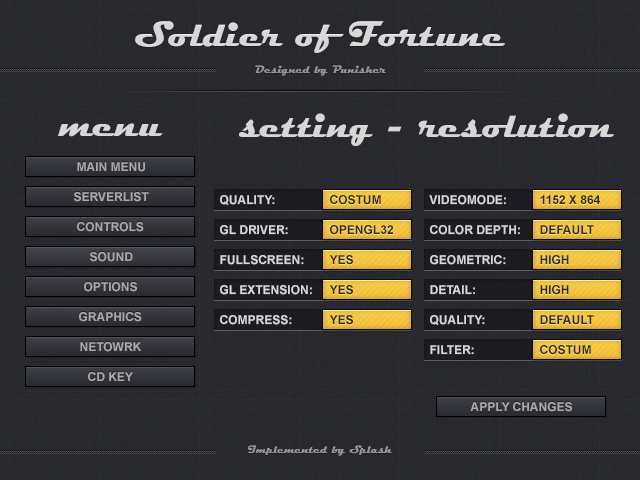 Sound:​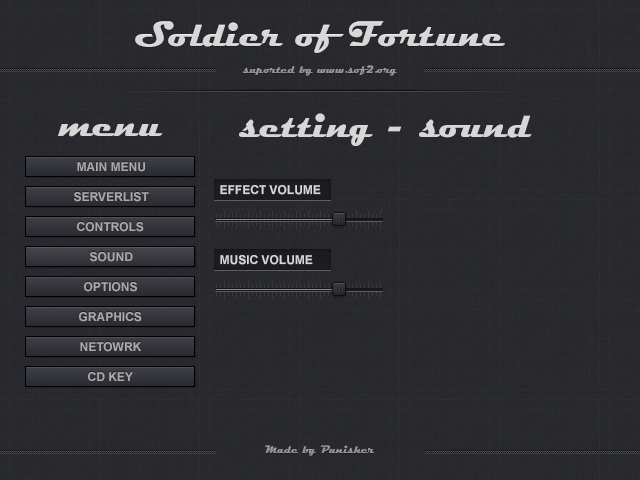 This doesn't really highlight anything useful, but meh.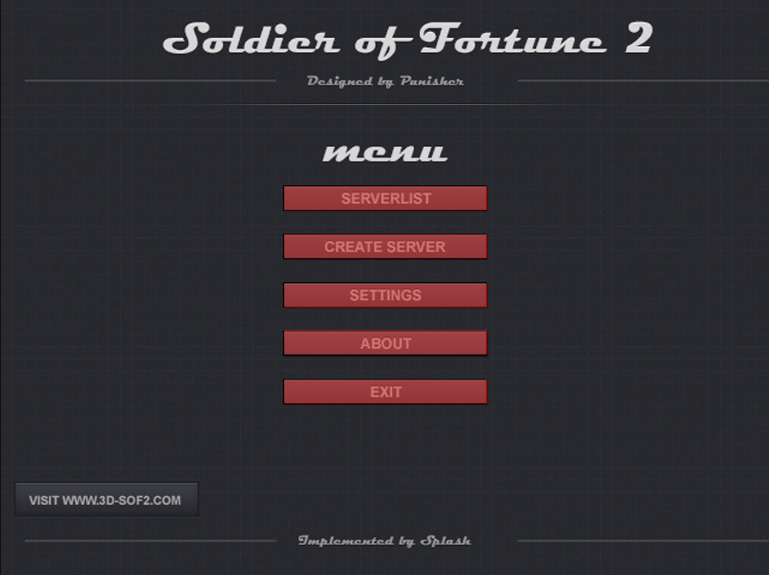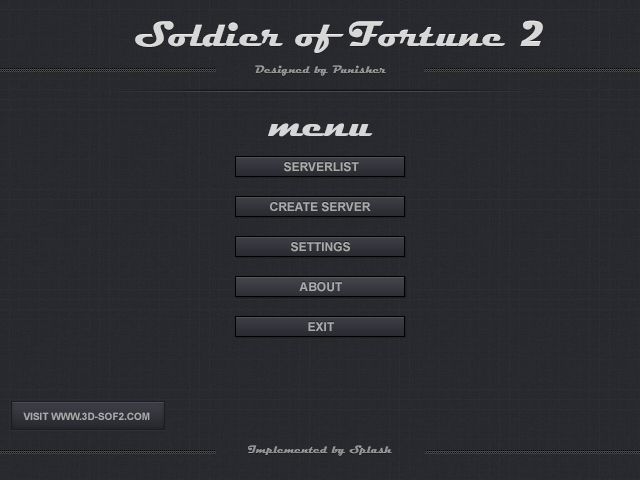 I'd say I have made around 20% progress, but I've never felt closer to actually finishing this project!
So yeah, stay tuned and
let's make SoF2 great again!
Peace.
Last edited: